Elon Musk and the Belogradchik Fortress
Yesterday a Bulgarian photographer put on his twitter feed a picture he had taken of the Belogradchik Fortress in Bulgaria. Nothing unusual about that, although it was a beautiful picture taken by a drone in perfect light…but then Elon Musk tweeted about it and now everyone wants to know more!
The tech billionaire tweeted 'Pretty sure that was in Elden Ring', a reference to the very popular computer game set in a fantasy world. This is why people are now interested in the Belogradchik Fortress because there is somewhere where people can visit and experience that is just like a fantasy world, and that place is in Bulgaria.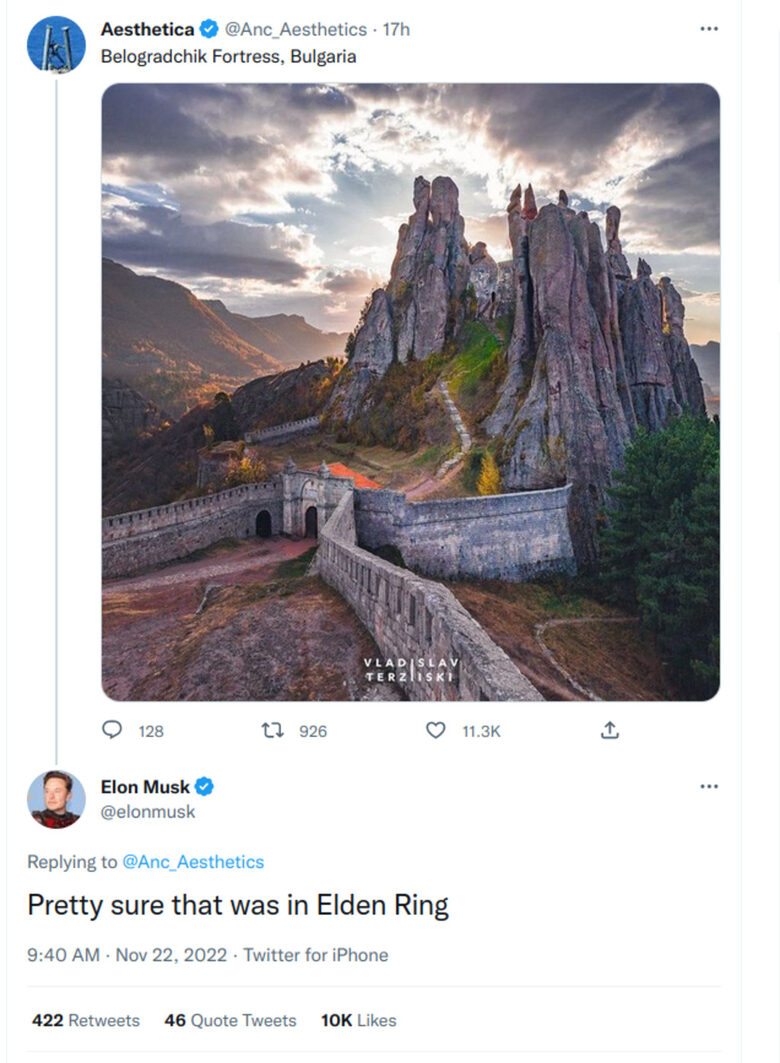 The Belogradchik Fortress is located in northwest Bulgaria on the north face of the Balkan Mountains. Its stunning rock formations make it an ideal natural fortress and look out. The fortress was developed during the time of the Roman Empire, it was extended by a Bulgarian Tsar in the 14th Century and again by the Ottoman Empire in the 19th century. It is a beautiful natural structure drawing tourists from all over the world, and now Elon Musk has likened it to Elden Ring many more tourists will visit the site which is great news for Bulgarian tourism.
The Minister of Tourism for Bulgaria invited Mr Musk to visit the fortress, not sure if the invite has been accepted, perhaps we can do a two centre holiday for him, a visit to the fortress and then a few days skiing or if he visits next summer a week on the Black Sea coast will no doubt appeal!